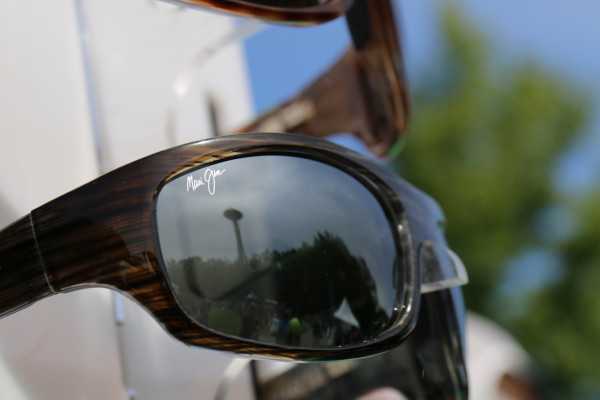 Downtown Seattle's prescription sunglass specialists.
The region's largest and most complete selection of top designer sunglass collections.  Plus, the expertise to craft a prescription sunglass pair you'll absolutely love.  Visit us in downtown Seattle across from Nordstrom at Sixth & Pine.
Seattle Sunglass Company, located on the first floor of Seattle Eye, has dispensed thousands of prescription sunglasses since 1999.  Seattle Sunglass offers a wide selection of Oakley, Maui Jim, Kaenon Polarized, Smith, Costa, Rudy Project, Wiley X, Revo, Gunnar Optiks Digital Performance Eyewear, Super, Thom Browne, Garrett Leight, Oliver Peoples and more.
As one of the first offices to offer prescription Maui Jim sunglasses in the country, we also offer custom Maui Readers.  Our Maui Jim collection is unmatched in the Northwest, meaning you'll likely find the latest frames at the Seattle Sunglass Company that you won't see anywhere else.
And, with one of the largest Oakley inventories in the region, Seattle Eye has earned Oakley Premium Dealer status for sunglasses and Oakley Rx, and is one of the few Oakley VIP Dealers in the country.